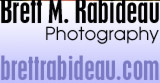 Business Owner. Entrepreneur. Unix System Administrator. Web Site Architect. Project Manager. Programmer. Mentor.

Photographer.

All of the above titles have been used to describe Brett, and all only tell part of the story.

A native of Connecticut, Brett Rabideau drew heavily on her background in computer programming and database design to build a successful Internet Web Site Hosting and Consulting company, before recently joining a company which provides financial management services for Higher Education. Brett has created and managed project teams since 1989 for diverse virtual organizations with members located throughout the world. Brett has been active on the Internet since 1994, and provides advanced technical and project management skills while supporting and promoting women in technical roles on the Internet.

While being highly technical, Brett possesses a distinct fascination for the design end of the work, and enjoys interacting between technical people, designers, and clients, often times acting as an interpreter between the different roles in a project. In photography, she has found an outlet for her creative side, and photographs what others seek for their creative projects.

Currently, you can find Brett's images for sale at the following sites:
| | |
| --- | --- |
| Brett's images were sold on the RebelArtist.com web site from its conception in May 2001 through its demise on December 15, 2003. | |
Brett's Photography in Action
Brett Rabideau's photography has appeared in a number of news publications, web sites, and publications by various organizations. These publications include:
Brett values the following recognitions of her work:

Dreamstime.com "Popular shots this week" for Sun Rays through the Clouds, January 12, 2006
Dreamstime.com "Most Popular Photos of the Week" for Sun Rays through the Clouds, June 10, 2005
IStockPhoto.com Hall of Fame gallery for Sun Rays through the Clouds, December 2003.
RebelArtist Spotlight, Other Collections, (Ornaments, stockings, and candy canes), December 16, 2002
Featured RebelArtist, January 2002.
RebelArtist Spotlight, Other New Collections, (Close-ups of Xmas ornaments and more), December, 24, 2001.
RebelArtist Spotlight, August 27, 2001.
Do you have a custom photography need? Are you searching for a particular stock photo? Brett can help!

Email Brett at photography@brettrabideau.com today with the details of your requirements.
Most Recent and Most Popular Stock Photography